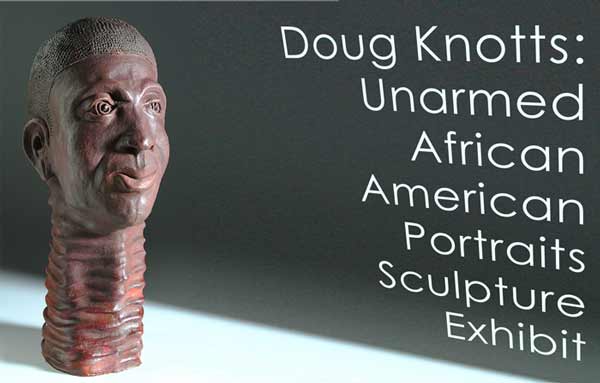 SASi member Doug Knotts has his exhibit Unarmed African American Portraits at Cleveland County Arts Council in Shelby.
Unarmed African American Portraits Sculpture Exhibit
Is on view July 8 – August 12, 2021
This thought-provoking exhibit featuring 26 sculptures will cause all of us to examine how we view others who are different from us. It is Knotts' hope that this exhibit can be used to spark discussion in a positive way.
This Cleveland County Arts Council exhibit FREE and Open to the Public!
Cleveland County Arts Council
111 S. Washington St., Shelby, NC 28150
Phone: 704-484-2787
Email: info@ccartscouncil.org
Member News – Doug Knotts