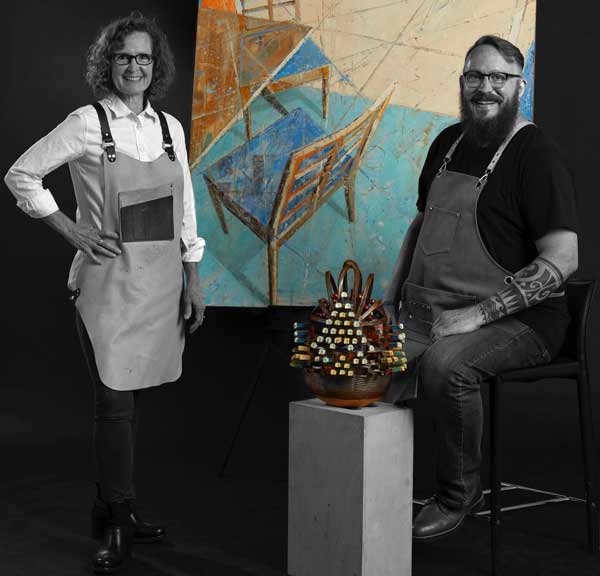 SASi member Anne Harkness is part of a two person show in Mooresville.
Outside the Lines:  features Anne Harkness and Brian Fincher in the Center Gallery at Mooresville Arts.
Anne is an oil painter who works with design and composition.
Brian is a potter who creates sculptured pieces inspired by textiles and other patterns.
The Beyond Poems and Paintings Members' Group Exhibit is on display in the Skylight Gallery at Mooresville Arts.
20 Members' work will be featured; their artwork is their own interpretations of 10 selected poems.
Both shows will be on display now through Thursday, September 23, 2021.
Gallery hours are Tues – Fri 12-4 pm and Sat 10 am-2 pm.
Mooresville Arts is located in the historic Depot in Downtown Mooresville,
103 West Center Ave., Mooresville, NC 28115.
For more details, visit their website Mooresvillearts.org or call 704-663-6661.
Member News – Anne Harkness