"Bookie" artists Janet Kaufman and Deborah Rogers
Tuesday, April 2, 2019
They will show us 2 ways of transferring images to paper. 1. Eco Prints – using steam  to transfer images from plants and flowers to paper. 2. Using rusty objects to create a rusted image on paper or fabric. Both will give you unique patterned papers to use for collage, mixed media, and cards. The possibilities are endless.
---

Carolina's Flute Circle at SASi
Saturday March 23, 1:00-4 p.m.
The Carolina's Flute Circle will meet at Southern Arts Society in Kings Mountain, NC this Saturday March 23, 2019 from 1:00 to 4:00 pm. The public is invited to meet the members and listen to an informal concert. The Flute Circle welcomes visitors to learn about the instrument and their group. They meet several times a year at different locations around the Carolina's to share their love of Native American style flutes and music. Several of the members make handmade flutes and drums that will be available for sale, along with music CD's. This will be an inspiring afternoon. Don't miss it!
---
SASi Monthly Program and Meeting
Special Date: Jan 8, 2019 – Bookmaking Demonstration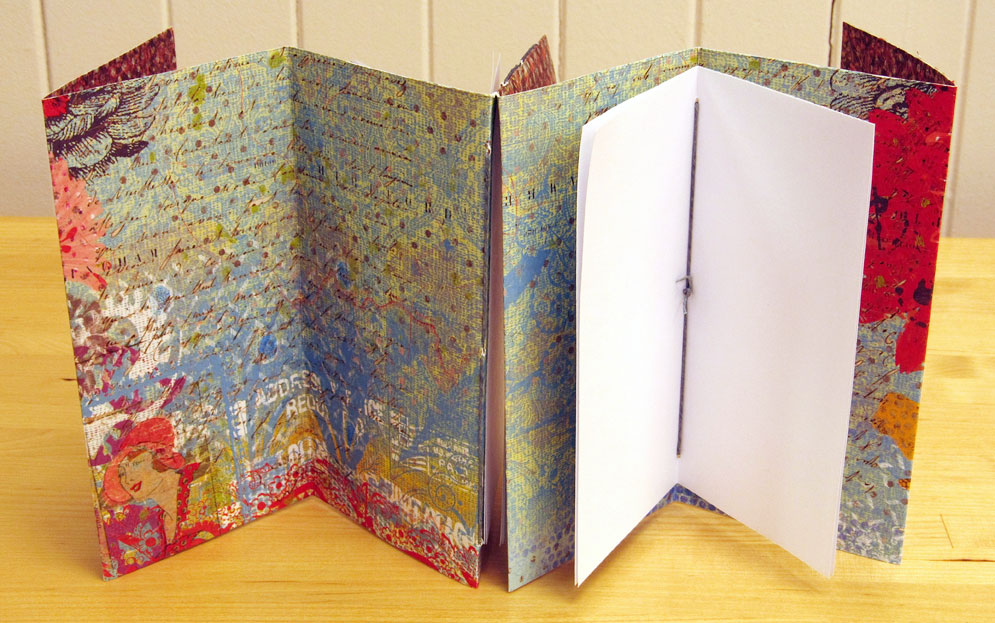 SASi's Program Demo: Bookmaking with Pam Perkins
Pam Perkins is a multi talented artist working in a variety of media. She is a retired art teacher, has worked in leather, bead work, paper making, bookmaking, plays Native American flute and  is a master knitter. Pam will demonstrate different bookmaking techniques and we will make a simple pamphlet stitch book. This is a preview for the Bookmaking Workshop later in February. 7 pm.
Join us! – Doors open at 6:30 – meeting and program begins at 7 pm.
---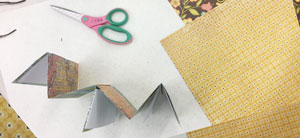 ---
Dec 4, 2018 – SASi Holiday Party

Holiday party for all. Doors open at 6:30 – dinner begins at 7 pm.
---
Nov 6, 2018 – Fun with Stencils

We will have several stencils and different colors of modeling paste for you to play with. The modeling paste creates a raised pattern on canvas or paper that can be used alone or combined with any paint or mixed media. We'll use watercolors to add color to the design. Doors open at 6:30 – meeting and program begins at 7 pm.
---
Oct. 2, 2018 – Plein Air Talk


Join us for a brief update on activities, then get creative with a free mini workshop to learn a new technique or see a demonstration from a local artist. Doors open at 6:30 – meeting and program begins at 7 pm. Todd Baxter (shown above) talked about Plein Air painting on Oct. 2, 2018.