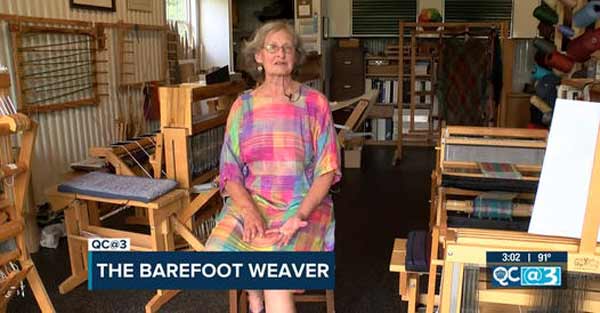 SASi member Sue Helmken (aka The Barefoot Weaver) is in the news.
Sue was interviewed last Friday for QC Life (Queen City Life) on WBTV.
Sue does a great job showing her skills in weaving and the anchors give us – SASi – a shout out at the end of the segment.
You can view the clip here:
https://qclife.wbtv.com/the-barefoot-weaver/
You can see Sue's work in person in SASi's current exhibit Uncommon Threads.
Member News – Sue Helmken