I Am Woman 2022 exhibit at Southern Arts Society
Winners were announced this past weekend for the I Am Woman art exhibit and competition at Southern Arts Society (SASi) in Kings Mountain. I Am Woman is an annual exhibit for artwork that represents the feminine or female experience. This is a judged show with first, second and third place prizes along with three merit awards. Though the exhibit and competition focus on the feminine, both men and women enter work for the show, allowing for a variety of viewpoints to be expressed. There were 66 entries in this year's show by 31 artists from Cleveland, Gaston, Lincoln, and Mecklenburg Counties in North Carolina and Cherokee and York Counties in South Carolina.
Artists have created works in oil, acrylic, watercolor, photography, sculpture, textiles, and mixed media to interpret their view of I Am Woman. Many pieces in this year's show reflect both the strength and the serenity that women exude over the course of their lives, in good times and bad. Women are shown as the mother figure – hardworking and resilient throughout all the trials and pain that life brings. And some pieces show that women are still girls who just want to have fun.
Judging this year's show is Susan Carlisle Bell, former Professor of Art at Gardner Webb University. Awards were presented at a public reception on Saturday March 12, 2022. First Place was given to Sara Dame Setzer of Gaffney, SC for her oil painting Dawn Reading at Kitchen Counter with Cat. Ms. Bell offered comments for her first-place choice "This artist is a genius at composition and contrasts, organic to geometric, straight to curve, dark to light. There is a Matisse flavor to this more realistic painting." Second Place went to Martha Manco of Tega Cay, SC for her oil painting Thinking About It. Ms. Bell said "The figure's proportions and the projection of the left arm and knee shows a keen knowledge of anatomy. But it is the understanding of light and fluidity of the fabric that enlivens the figure. The brushstrokes are loose yet communicate mass of the figure and has a spontaneity that is refreshing." Third Place was given to James L. Norman of Kings Mountain, NC for his oil painting Silken Lady" Ms. Bell commented on her selection "With a minimum of definition and a bravado of suggestion the artist has given us a charming image. It is impressive that the same surface didn't limit his expressive use of color and brushstroke."
Three persons were selected for Merit Awards. Those were given to Lynne Parker of Kings Mountain, NC for her two photo's Dressed in Raven Cloth and No Pressure at Midnight; to Kenny Walker of Lawndale, NC for his two drawings Proverbs 31 Woman pencil (graphite) and Seventeen pastel pencil; and to Barbara O'Neal Davis of York, SC for her encaustic painting Girls Just Wanna Have Fun. Ms. Bell selected both entries by Lynne Parker and Kenny Walker for merit saying "these two artists have entered works of equal merit which speaks to their mastery in their medium." In awarding Ms. O'Neal Davis a Merit Award, Ms. Bell comments "Color, expression, and body language all communicate girls having fun together. Encaustic-pigment suspended in hot wax is a tricky medium to work with because of its flow when hot and quick cooling. She has done a good job in giving the figures individual personality and dimension."
To see photos of the artwork please visit this page. Artwork in the exhibit is available for sale. The I Am Woman exhibit will be in the galleries of Southern Arts Society through April 22, for in person viewing.
The winning artworks are shown below:
Winners for I Am Woman 2022
First Place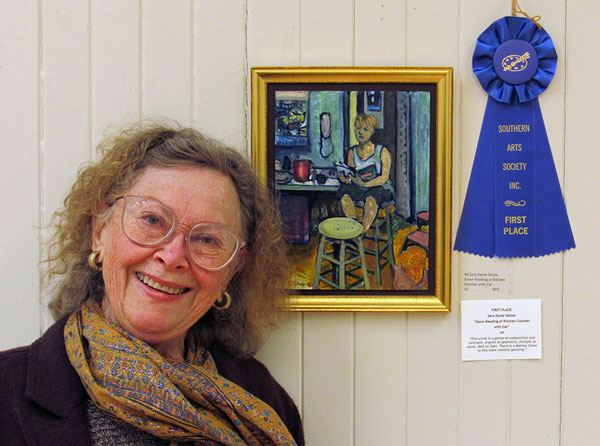 "This artist is a genius at composition and contrasts, organic to geometric, straight to curve, dark to light. There is a Matisse flavor to this more realistic painting."

Second Place
"The figure's proportions and the projection of the left arm and knee shows a keen knowledge of anatomy. But it is the understanding of light and fluidity of the fabric that enlivens the figure. The brushstrokes are loose yet communicate mass of the figure and has a spontaneity that is refreshing."

Third Place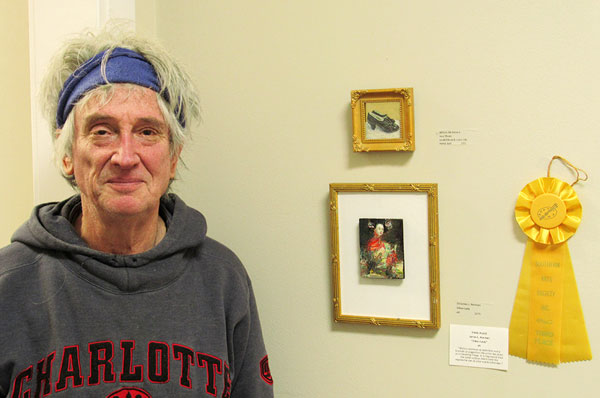 "With a minimum of definition and a bravado of suggestion the artist has given us a charming image. It is impressive that the same surface didn't limit his expressive use of color and brushstroke."

Merit Award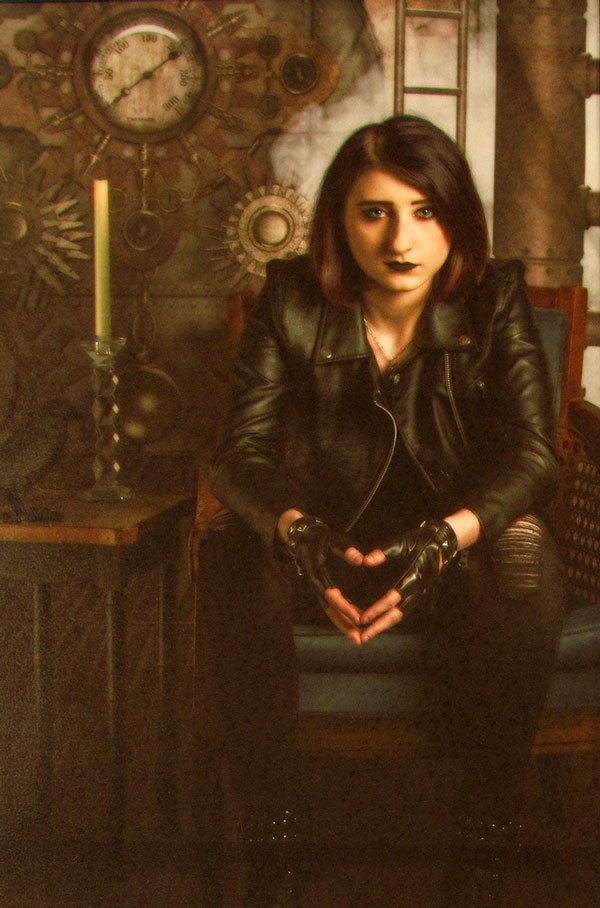 The judge selected both entries by Lynne Parker saying these were ". . . works of equal merit which speaks to their mastery in their medium."

Merit Award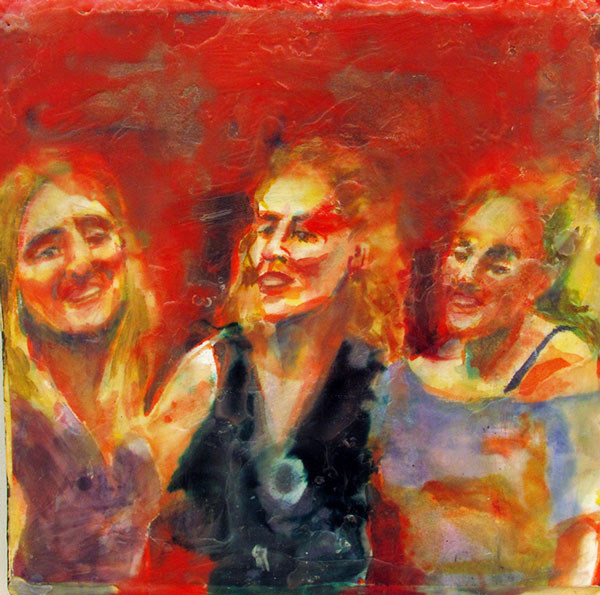 "Color, expression, and body language all communicate girls having fun together. Encaustic-pigment suspended in hot wax is a tricky medium to work with because of its flow when hot and quick cooling. She has done a good job in giving the figures individual personality and dimension."

Merit Award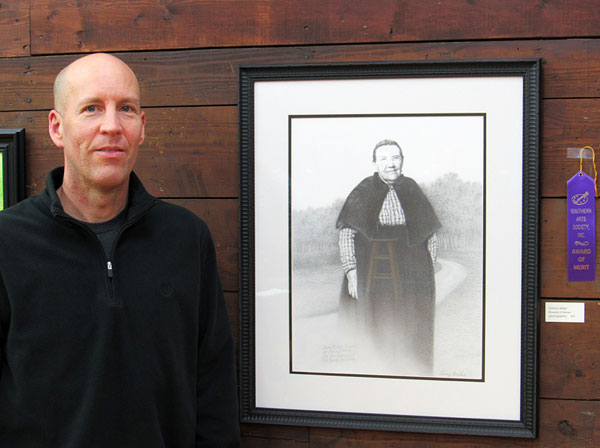 The judge selected both entries by Kenny Walker saying these were ". . . works of equal merit which speaks to their mastery in their medium."