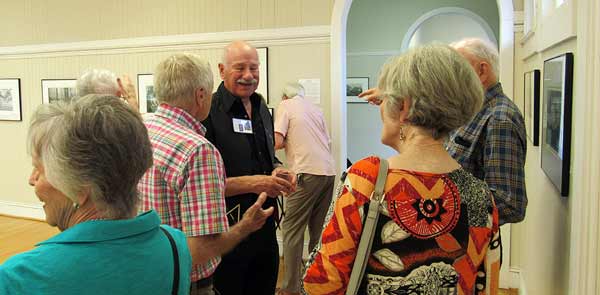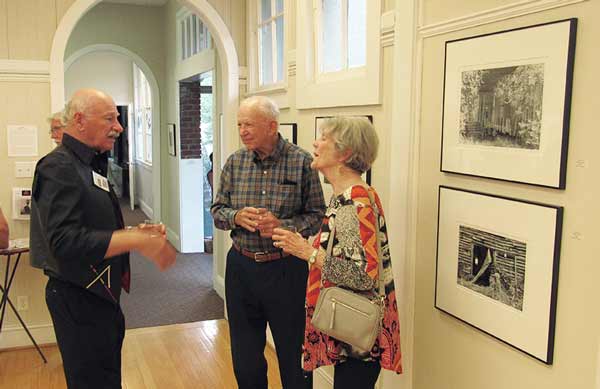 Photography in Motion – Alex Pietersen
On view April 29 – June 10, 2022
Southern Arts Society's newest exhibit Photography In Motion opened this week featuring the photography of Alex Pietersen.
Much like the title of his exhibit, Alex Pietersen has always been a man "In Motion." From travel, to tennis, to carpentry and home renovation, to his daily photographic outings, Alex is forever on the go. Those who know him best often comment that he never sits still.
Alex Pietersen's life experiences have defined his motion and evolution. Pietersen, who is a native of Holland, was first inspired by the Rotterdam harbor and windmills near his home. His early works zoomed into close-up abstracts of his environment emphasizing line and texture rather than complete views. He dabbled with photography as a sailor on the Holland American Lines capturing the faces and experiences of life at sea in black and white.
In 1974 Alex packed up his photographic equipment and moved to the United States where he continued to work in black and white photography, all the while stretching his photographic skills. He used his photographic skill commercially before his busy experimentations led him to invent a unique color photographic technique. That technique combined color and movement in a single camera shot without the use of computers. The movement of these bold images reflected parallels his own life in motion.
After inventing this revolutionary photographic technique in 1978, Alex began to focus his work largely in the commercial and advertising worlds. This technique and his commercial successes earned Alex artistic recognition, as he garnered numerous awards, honors, and an invitation to be part of "The Colors of Invention" Expo at the Smithsonian Institute in 1997. His work was featured in ads for AT&T, MENNIN International, INTEL, SPEEDO, and IBM. Four of Alex's images were used on the sets of Robocop and Robocop 2.
When the advent of modern computers made Alex's invention obsolete, he reverted back to working in black and white photography, this time concentrating on landscapes and nature.
Now, years later Alex's love of travel and nature exploration have further honed his artistic expression. His work reflects a passion for contrasting light, dark, and color; the use of shadow-play, balance, angle, and negative space; and his fascination with juxtaposed still and moving natural objects, with the ultimate goal of capturing moments that embody the raw beauty and emotion of nature. Still on the move, Alex experiments with subtle color that is often mistaken for black and white photography. He currently lives in River Hills, SC.
Photography In Motion on exhibit at Southern Arts Society highlights both phases of Alex Pietersen's photography. The Founders Gallery shows work from his early days working in the color photography technique he invented, along with an array of commercial publications. Work shown in the Reavis Gallery features Alex's nature and travel photography, where he often finds the unexpected image in a traditional scene. The photos are all printed in limited editions and available to purchase.
The public is invited to attend a reception for "Phtography In Motion" on Saturday May 14 from 6-8 pm to meet Mr. Pietersen. This is a free event and dress is casual. The exhibit will be on view through June 10, 2022.