Pen & Ink with Watercolor Wash Class
Location: Southern Arts Society, Inc (SASi)
When: Saturday, June 6, 2020
Time: 9:00 am to 12 Noon (3 hours)
Cost: $30 for members; $35 non-members
Student Level: Beginner to Intermediate
Age: Ages 18 and up
Class info sheet: download PDF
Registration: Call SASi today to make your reservation 704-739-5585. Leave message if needed. Pre-payment is required to hold your seat in the class.
Maximum Attendance: 8 attendees to provide space adequate for social distancing. Please wear a mask if you have one … we will have hand sanitizers and wipes available and table will be wiped down prior to your attendance. Bring your own refreshments (I.e., coffee, breakfast item) If you should be not feeling well or have a fever, please do not attend … but please advise us (if you've signed up) that you will not be attending.
What You will Learn: How to draw a simple line drawing; using the same pen, you will use either hatching, cross-hatching, pointillism, and different designs to produce various shapes and shadows within the painting to develop shape and volume. After you will develop a color scheme for your landscape (again, one of your own or one we do together) … this is designed to be fun and a release from being closed up for this long period of time. You do not have to have the skill to draw using this method, step-by-step process will be shown. We won't be tracing, so don't get nervous.
Supply List (for students to bring):#6 round watercolor brush
Beginner set of watercolors (most likely just the primary colors … Red, Blue, Yellow)
Watercolor paper 140 lb Cold Press
Drawing Board (to adhere paper to)
Masking Tape
Pigma Micron Pen or Faber Castell Pitt Pen #3 or #5
We can provide a brush, some paint, and a simple mat board for you to use as a drawing board if you do not have these items. The Pigma Micron Pen (or Faber Castell Pitt Pen) and Paper is a must to be provided by you (Strathmore Cold Press 140# is fine for this class). Also, you might want to bring a simple landscape of your choosing, otherwise we will be rendering the one seen here.  The method we use can be applied for any drawing/painting.
---
Past Classes:
---

Pastel Class – Landscape for Beginners and Intermediate Level
Date: Saturday, January 25, 2020
Time: 10:00 Am to 3:00 PM
Location: Southern Arts Society, Inc (704-739-5585)
Cost: $50 SASi members; $60 non-members
Maximum Attendees: 10
Age: 18 and up.
Skill Level: beginner or intermediate level. Some experience with Pastels is encouraged, but a step by step process will be my teaching method, so novices to pastels are welcome. I keep the classes smaller to allow me to give individual attention.
Class theme: Landscape (trees, rocks, bushes, fields, skies and water).
Supply list (for students to bring; not included in cost):
• Sanded Pastel Paper 9×12 … recommend Uart paper 5 sheets
• Pastels (a variety of colors suitable for landscapes, greens, grays, blues, yellows, brown, black, white, peach, violet, orange/reds
• Easel and Drawing Board (we can provide a table easel if you don't have one … a cheap foam core can be used as a drawing board if you don't have one plus clips or artist rape to hold paper in place) Drawing surface needs to be sturdy.
• 1 inch synthetic/bristle oil paint brush
• Sheet of Aluminum foil to make a tray to place under your easel to catch pastel debris
• Little bottle of Rubbing Alcohol (I will have extra if you don't have any)
• Graphite Pencil for quick sketch (or if you have pastel pencils)
Morning class time: We will work on rendering background and foreground, trees, bushes, grasses and rocks, sky and water.
Lunch: 45 minutes 12:00 to 12:45 Bring your own lunch is encouraged to allow time for you to start the afternoon session on time.
Afternoon class time: We will work on a full landscape that takes in the elements of the morning class. You will be able to finish a simple landscape. Classes cannot be taken independently of each other; this is a combined process utilizing what we learn in the morning class in developing a full painting.
Class info sheet: download PDF here
---
Painting Dynamic Skies with Soft Pastels Workshop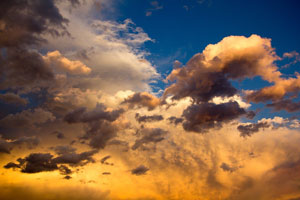 Date: Saturday, November 16, 2019
Time: 10 AM to 1 PM
Location: Southern Arts Society, Inc. (SASi) Kings Mountain, NC
Age and skill level: ages 14 and up who want to learn more about painting with Soft Pastels
Register: register early – call SASi at 704-739-5585
Cost: $35.00 SASi members, $40.00 non-members
Class description: We will be rendering skies in Three Ways: Blended Sky; Fractured Sky; and Energetic Sky. Blended skies will be simple skies, using a light blending process to keep it fresh; Fractured skies is using a small portion of the sky where several colors of similar value are lightly layered together to give any airy and luminous look. Energetic sky is opposite of the first too blended skies; this sky rendering consists of direct, bold, and energetic strokes/marks. This last method uses an optical blend with several layers of colors layered without blending with blending tool or fingers.
Supplies:
Paper: Preferably a sanded paper such as Uart 600 grit, ColourFix, Sennelier Card, etc. Any sanded pastel paper works best. Canson Mi-Tiente paper full sheets will suffice if you can't get sanded (coated) pastel papers.. Check Michaels, Hobby Lobby, and Cheap Joe's locally.
Pastels: Soft (chalk) pastels (not Oil Pastels) with warm and cool (darks and light) colors in greens, yellows (browns and ochres and light yellows), blues (dark, mid tones and lights), reds i.e., orange. White will be used sparingly.
Drawing board and easel if you own one; we have table easels available at SASi.
Kneaded eraser or stiff bristle brush for lifting/erasing; blending tool optional (I will have some pipe insulation for blending underpainting for those who don't have one).
Class info sheet and Supply List: description of class and list of  supplies to bring download here
Pastel for Beginners Workshop
Date: October 19, 2019
Time: 9 am – 3 pm
Cost: $70 SASi Members, $75 Non-Members
Age: 18 years and older
Level: Beginners
Lunch: Bring your own
Supplies: All Supplies are included to complete the workshop. Participants will receive the pastels (64 colors) plus a white and black hard pastel for sketching. Students should bring a sketchbook or notebook for taking notes.
Class description: This course will introduce the beginner to the exciting versatility of soft pastels in creating a pastel painting. Each attendee will have the chance to use various papers, and pastels. They will be introduced to how they can use pastels to create a watercolor-like painting. We will be making thumbnail sketches using less quality pastel papers. Each student will receive a 64-color box of vibrant small square pastels as part of the package.
Class Info Sheet: download here
---
Intermediate Colored Pencil Workshop
Date: Saturday, April 27, 2019
Time: 9:00 am to 3:30 pm
Where: Southern Arts Society, Inc
Cost: $45 for SASi members; $50 for non-members
Subject: Chinese Lantern Floral Painting
Skill Level: intermediate (working knowledge of colored pencil a must)
Supply List: bring supplies listed in class sheet
For more information: download class info sheet here
Class overview and description: This is an intermediate level class: working knowledge of colored pencil a must.
Call Southern Arts Society to register at 704-739-5585. Pre-payment is required to hold your seat in the class. Seating is limited.
---
Free Watercolor Introduction for Beginners

Date: February 2 2019 (Sat)
Time: 9:30 am to 12:   noon
Where: Southern Arts Society, Inc
Cost: Free – open to the public
Skill Level: Beginners
Age: 15 and up
Supplies: All art supplies included; bring an old plastic credit or rewards card
For more information – download class info sheet here
Class overview and description:
We will gather together and learn how to paint rocks in watercolor while developing a simple shoreline, wood line along forests, or very simple seascape with emphasis on rocks and scraped-out designs in our paintings to create the illusion of rocks.
All material will be supplied, come with an old plastic credit card (or old store card) and the desire to learn a new technique in painting your very own simple rock shoreline.
Call Southern Arts Society to register at 704-739-5585. Seating is limited.
---
Watercolor Series

Take all of the classes or individual classes in this watercolor series.
Take one individual class or both sessions
2-day sessions as a package are $100/110;  2 separate individual classes are $110/120)

Cost Individual Classes: $55 SASi Members / $60 non-members
Cost 2-Day Classes: $100 SASi Members / $110 non-members
Where: Southern Arts Society, Inc
Skill level: beginners or those who want reacquaint themselves with the medium
Supplied materials: practice paper will be provided to each student; Ron will have extra paints
For more information: download class info sheet here
Dates and subjects for each class:
Trees, Woodlands, And Forests in Watercolor
February 9 and 10, 2019 (Sat & Sun)
Painting Skies and Seascapes in Watercolor
February 24, 2019 (Sun)
Painting Perspective Depth and Distance in Watercolor
March 16 and 17 , 2019 (Sat & Sun)
Painting Successful Watercolor from Photographs (your own)
March 30 and 31, 2019 (Sat & Sun)
Materials to bring:
Paper:
Arches Watercolor Paper Rough (140lb) Sheets 11×14
Arches Watercolor Paper Cold Press (140lb) Sheets 11×14
OR
Strathmore Cold Press and Rough paper (140lb) Sheets 11xx14 (results will vary from Arches quality paper)
Brushes:
Watercolor Brushes (I will have some brushes at SASi)
Flat Brushes: 1 inch and ½ inch Round Brushes: #1 rigger, #2, #4, #6, #10
Watercolor Paint:
For best results Artists quality recommended; but Grumbacher's Academy student grade will suffice. Recommended paint colors are:
Blues: Cerulean Blue, Ultramarine Blue, Cobalt Blue, and Viridian.
Yellows: Aureolin, Hansa or Azo Yellow, Naples Yellow,
Warm Yellows: Raw Sienna, Burnt Sienna
Reds: Light Red, Rose Madder
White Gouache: This is not a watercolor paint, but a water-based paint that works nicely for an opaque white.
Blue Pebeo Drawing gum
Palette: bring your own Palettes
---
  About Ron Shepard
Certified by the Moore Art School for Teaching Beginners
Ron is currently a Southern Arts Society (SASi) volunteer and teacher, and has also served in the office of president.
He has been retired from the world of Business since 2009, and is now involved with artistry. He is becoming fluent in the application of watercolor, acrylic, colored pencil, and oil (his medium of choice.) Ron leads the Colored Pencil Group that meets at SASi and writes our blog series Colored Pencil for Beginners.
Ron's professional art memberships and galleries include:
Gaston County Art Guild – Gastonia, NC
Gallery 27 – Lincolnton, NC
Gaston County Art Gallery – Gastonia
The Schiele Museum – Gastonia, Gallery 27
The Gaston County Public Library – Gastonia, NC
Contact Ron:
email: shepardron@hotmail.com